Tea
June is Iced Tea Month!
Ah, Dear Reader, after a long toil-filled winter we have earned this summery month filled with green grass, blooming gardens and sunshine have we not?
While every June is filled with celebrations of Dads and Grads, this sunny and warm sixth month of the year will feel all the more sweet, having emerged from a frigid winter and a troublesome spring, especially for our friends in the tornado ravaged areas. If you are looking for event themes, a Red Cross fundraiser would be a terrific help!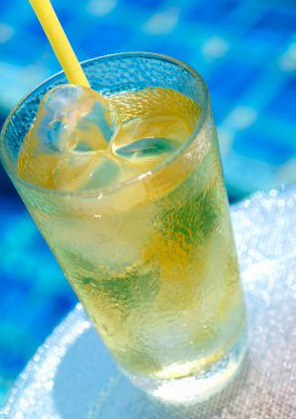 Don't forget (how could we?) that June is National Iced Tea Month! An American favorite, iced tea still makes up about 85% of all tea consumed in the US, so make sure you have some delicious offerings. A great substitute for sugary sodas and juices, iced tea is refreshing and needs little to no sweetening if made properly.
Here are some delicious suggestions:
Ceylon Sonata - Our full leaf, Sri Lankan black tea offers classic, medium bodied unflavored iced tea taste with subtle citrus-like notes. Bright and well balanced, great for or iced, Ceylon Sonata is an all-around MVP of tea.
Mango Black - Also of Sri Lankan origin, the base black tea for our flavors is filler bodied owing to the broken leaf used. It will stand up to the rigors of icing and dilution. The mango flavor adds a tropical, fruity lusciousness.
Grapefruit Oolong - Bright, tangy citrus flavor of sweet-tart grapefruit is added to our smooth, medium bodied Taiwanese oolong base. Together they create a summery, slightly exotic refreshing iced tea. Raspberry Green - Raspberries rule! Especially when they are added to our light bodied green base to create a delightfully delicious green tea iced refreshment.
White Cucumber - Cucumbers are cool customers indeed. Combined with our light bodied white tea with natural notes of sweet melon and you have a summer time hit. If you wish, blend in a bit of one of our berry herbals or some mint to kick it up a notch!
Wild Strawberry - No iced tea offering would be complete without a vibrant fruit based herbal tisane. Our Wild Strawberry is a favorite every year and is naturally caffeine-free.