Tea
Finally Fall!
Our local meteorologist, who has been busy as a bee with Hurricane Irene, tweeted this morning that September 1 is the meteorological beginning of fall. For tearooms, tea purveyors and moms, autumn brings relief. For us teafolks, cooler weather and back to school signal the end of summer and the beginning of increased tea enjoyment.
Already we are seeing an uptick in activity on Teamap, so make sure your listing is up-to-date with hours, events and an overview. Be sure to add any event promotions early so we have time to send the emails at least a week apart and well in advance of the event.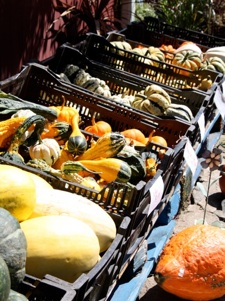 Taste buds will soon start to favor flavor delights such as pumpkin, apple, cinnamon, pear, cranberry and pomegranate here in the Northern Hemisphere. Update your menus accordingly and be sure to add some chai blends to your offering. Also it is nice to include some less mainstream, non-flavored teas to introduce to tea novices and keep connoisseurs happy. Consider adding darker oolongs, soft smoky Keemuns, and toasty, nut-noted green teas.
Lastly, with all the economic uncertainty and stressors from Mother Nature this year, tea purveyors are well suited to help. Tea provides comfort, energy and mental focus. Just the things people need to get through a crisis - and this year has brought many. These small, beautiful leaves have big things to offer and have inspired passion in people who have already found their gifts. Share the leaf - share the love! Happy Autumn!