Tea
For the Leaf of It
In years past, March has given the first whispers of the tea harvest season. Sometimes, when the weather is right and conditions are perfect, you might even see a first flush Darjeeling harvest oh so early. If we get so lucky this year, it is always a treat to have the first leaves of spring in our cups. Be sure to keep a close watch on your tea vendors, if you are interested in early crops.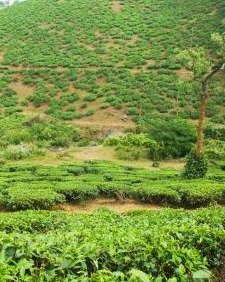 While thinking about the new harvests it is a good time to think about what could be added or removed from your tea list. With an ever-growing interest in fine teas, this might be a good year to add a few more single estate, finer, non-flavored teas to your menu.
If your expertise is in tearoom management and not in fine teas, don't worry! Your tea purveyors should be more than happy to assist and make suggestions of popular classics, as well as some intriguing, perhaps more esoteric teas. If you are looking for a primer on basic tea knowledge, we have a great website that some of you already are using called Tea Class.
You can use this site for your personal education or for your staff. You can even use information from it to help educate your customers on the teas you offer.
Tea Class has been written, reviewed and tweaked by experts in the industry and is available to you absolutely free, courtesy of Adagio Teas. Let's hope for an early, bountiful tea harvest and many wonderful cups!