Tea
April Tea Travel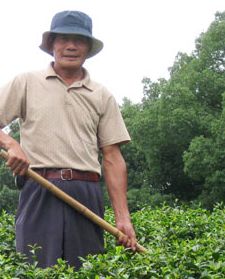 Spring has finally sprung and all things in nature are sprouting - flowers, grasses and our favorite sprout - tealeaves! Happy and excited (practically delirious) to announce that this month I will get the honor of witnessing these sprouts and their transformation into the various kind of tea on a trip to China!
My dear colleague Suzette Hammond and I will travel to origin and meet up with a third colleague, Lydia Liu who lives in China, for the tea tour of a lifetime. We plan to visit several growing regions and tea gardens and get a first hand view of the tea growing and production processes.
We will try to document as much of the trip as possible in order to share this sure to be amazing tea experience. Post and pictures will most likely be on Adagio Teas' Facebook page. Hope you will check on our updates and be with us in spirit!