Tea
Lemon Clouds and Lavender Fields
We've been slowly adding requested blends to our selection over the past few months and February was no exception. In case you missed the direct email we sent mid-month, we are happy to introduce a lemon-cream rooibos blend we lovingly call Rooibos Lemon Cloud.
Lemon Cloud has a puffy, dreamy dessert-like notes, as the creaminess softens the lemon flavor and the lemon lifts the cream. Decorated with sunflower petals and lemongrass, it is as pretty as it is delicious. Great hot or iced and naturally caffeine-free, we think it will be a treat to brew the whole year through.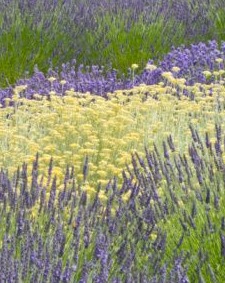 We would also like to announce the addition of Earl Grey Lavender. Long used in aromatherapy for its fresh, floral aroma as a stress reducer, lavender has a long history of uses through human history. In this tea, it mellows out the citrus notes and creates a naturally sweet aromatic brew that relaxes and soothes the sipper. Elegant and lovely, you can close your eyes and imagine a stroll through the lavender fields of Provence. You'll be enchanted!
There are more blends in the works so stay tuned! We would like to thank everyone who was kind enough to send samples and suggestions to help us learn what they were seeking. Please feel free to keep the requests coming for both teas and tea wares. Knowing what is in demand will keep us all on the cutting edge of tea trends. We love the new teas, as well as being able to help!