Tea
What's New? - November 2009
Well, let us tell you! In our efforts to continually evolve and improve our wholesale offering, we have added a popular line of loose-leaf chai blends to our bulk teas. Our Masala Chai has moved from the flavored tea category to the chai section. It continues to be a bestseller and popular latte ingredient. Followed up by:
Chocolate Chai - a blend of Ceylon black tea, classic chai spices and chocolate for the ultimate indulgence.
Spiced Apple Chai - says warm autumn flavors like no other. Crisp apple with cinnamon, clove, cardamom and citrus in a black tea blend is sure to become a fireside favorite.
Thai Chai - with its luscious black tea, coconut, lemon grass and spice blend is sure to delight those looking for something exotic.
Bengal Green Chai - is a little different with a green tea base and our masala chai spices for a lighter bodied, spice forward brew.
Rooibos Vanilla Chai - is our answer to many requests for an herbal, caffeine-free chai. Our popular rooibos makes the perfect base for zesty spices with a touch of soothing vanilla in this great anytime chai.
That makes six fabulous chai teas to entice your customers! We still have our other holiday blends that prove to be popular year after year. They are:
Pumpkin Spice - one of our all time bestselling teas. Pumpkin black tea with a creamy pie-like yumminess.
Candy Apple - A newly improved blend with more crisp apple and caramel flavor. All you need is a stick!
Gingerbread - Also a very popular seasonal tea, our Gingerbread has a premium Ceylon black tea base with ginger, cinnamon and a molasses cookie note that will have your customers coming back for more. Brew it as a latte with whipped cream and cinnamon sprinkled on top and you have a festive holiday treat!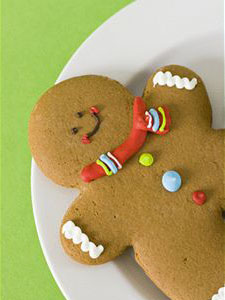 Cranberry - A black with cranberries that goes great with holiday meals hot or iced that cranberry lovers will enjoy!
Chestnut - Roasting on an open fire or brewing in your cup, chestnut is an unmistakable holiday taste. Treat your customers by having this one on hand for a unique, roasty brew.
Candy Cane - Straight from the North Pole, demand for this holiday favorite starts in September! Premium Ceylon black base with peppermint and candy cane bits is sure to bring smiles.
With all these holiday tea options we would be surprised if you couldn't find something to please your customers. If that is the case, please suggest teas we might not have that you would like to see us add. We are ever open to suggestion!
Lastly, we have some NEW non-traditional flavored teas we refer to as our "savories." The premise for these savory teas started when our white cucumber became quite popular. We thought that not everyone is into the fruity, more dessert-like teas. This made us think that we would go a little cutting edge...
Toasted Sesame - Nutty and versatile, sesame is a popular ingredient worldwide. Toasting adds a depth and intensity to an already tasty seed. Combined the flavor with Ceylon black tea and you get a truly unique blend.
Artichoke Green - Have we gone too far? Perhaps, but considering the culinary appeal of savory and sweet artichoke we thought it married particularly well with a nice green base tea. Complex and completely different, this tea will please a sophisticated palate looking for something unusual.
Sweet Potato Pie - A long time traditional Southern U.S. favorite, but a stranger to the tea world, our Sweet Potato Pie tea is bound to become a new star. A hint of toasted marshmallow makes this tea surprisingly decadent.
We taken our cues for these teas from culinary trends and hope you will give them a try. Please share any successful food pairings you devise - we would love to hear about your savory tea adventures!

Happy November!