Tea
Ramping Up for Fall
If your tea business is like most, you are about to get busy. Finally! After the long, slow pace of summer, people are getting back to school, back to work and that means...Tea Time!
Caffeine makes the western world go 'round, does it not? It fuels those engines we call bodies and microprocessors we call brains. Returning to the daily grind calls for increased consumption for many, just to get started or to make it through their day. Lucky for tea sellers, with so much good press, tea is the chosen caffeine delivery method for many more in the U.S. than ever before.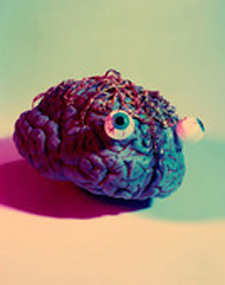 September is the unofficial start to TEA SEASON, and maybe even the holiday gift-buying season for those blessed with the ability to plan ahead. The rolling snowball starts it journey now. It will most likely get progressively busier from here on out. In the Northeast we are already getting a whisper of autumn in the air - the start of which is just a few weeks away, and should be spurring tea sales. Even a little planning will go a long way to capture as much potential business as possible, keep your customers happy and hopefully things running smoothly.
If you have the data, it is a great time to look at last year's sales and plan your purchasing for the remainder of this year. Get a feel for bestsellers, determine how much you will need and pick some new products to generate interest. Even if you do not have access to such information internally, your vendors can probably give you a good idea of how much you ordered from them last year. Don't be afraid to ask! Getting such information is vital and by being able to consolidate your purchasing into as few shipments as possible you will also save on shipping charges throughout the course of the season.
If you sell giftware, it is better to order sooner than later to ensure stock availability from your vendors. With current economic conditions, you might have been buying lightly over the summer months - chances are your vendors have done the same. This could mean items being out of stock sooner than usual. Plan ahead!
If consumers are truly leery of the economy they will be planning their holiday purchases more carefully than in years past. Let them know what you plan to offer as early as possible. (But still keep in mind the last minute impulse buyer. There will always be a few!) Nice gifts under $25 will likely be hot sellers! Perhaps something like a tea mug with infuser and a few tea samples. Perfect!
Lastly, update your tea selections with seasonal flavors. Teas blended with spices, apple, cranberry, pomegranate and pumpkin are popular for delivering that autumn comfort food feeling. For holiday season think of mint teas, nutty blends, chocolate and even gingerbread offerings. Chances are your vendor will have some seasonal recommendations that have sold well for them in previous years. (Feel free to email me for a list of Adagio's seasonal recommendations.) Don't forget something new for your non-flavored tea drinker. Consider a nice China full-bodied black tea like Golden Monkey, or a toasty Japan Genmaicha. To launch your seasonal teas changes, have a tasting event in your shop. This should also be great for promoting tea as a gift suggestion!
Autumn is definitely in the air, perhaps with it is - Success!