Selling
Too Much, Too Little, Too Late
Once upon a time life was easy. Historical sales information was a reliable indicator of what could be expected year-to-year and season-to-season. Recent times have been tricky, unprecedented and downright unpredictable. This makes it very hard to project sales and determine how much stock to have on had at any given time. While over-buying seems likely to be a huge pitfall, under-buying is just as serious a business mistake. Let us ponder which is the lesser of two evils.
Over-buying - At the end of your busiest season having a lot of product still on hand can be very stressful and seem like a huge error. Miscalculations and over estimations can be the result of fickle or nervous clientele, lack of promotion, or simply bad number crunching. However, given the recent economic atmosphere, there was likely no way to plan accurately. Nobody knew!
Under-buying - Simply running out of product usually caused by being overly cautious and falling victim to trepidation. If you feel as though you overbought last year it might appear wiser to purchase with restraint for the approaching holiday season.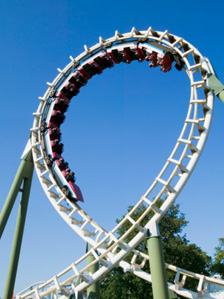 If you over-bought for last year's fourth quarter at least you had product to sell and made the most of what you could. For those who under-bought, obtaining replenishment was challenging as vendors quickly sold first come, first serve as they too were nervous about the economic roller coaster ride. For the most part, once you were out of a product you were out for the season. The sale was lost if you could not provide what the customer needed in the moment. They had to move on and find something else for their holiday needs. Additionally, last minute vendor orders did not make it on time not just because of product availability but also because couriers such as UPS do not operate on their normal shipping schedules with the holiday load.
The beauty of being a tea purveyor is tea sells after December. There is a lot of winter left come New Year's Day and post-holiday promos can run right into April as long as the weather stays cool in the northern states. Over buying is still risky but you have additional opportunity to move the product if you stay smart and promote wisely! Give your self the opportunity to succeed.