Tea
New Year Resolution Teas 2021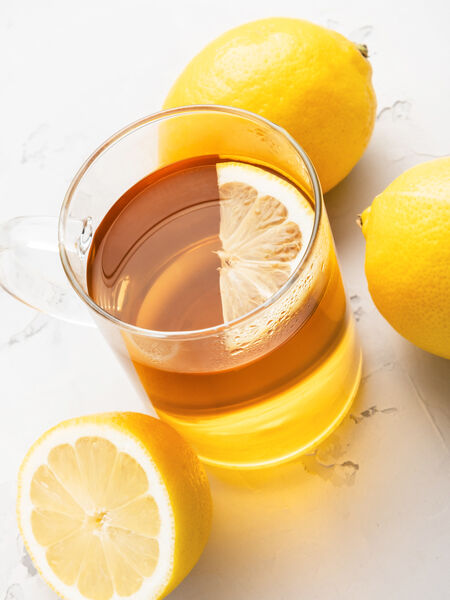 Due to the ongoing pandemic packing on pounds, and extra holiday season indulgences, January 2021 may bring a strong focus on trimming down and getting back to a better balance of diet and exercise. With these things in mind, let us see what teas will fit the bill.
Teas that provide a good amount of energy are also motivational. Consider green teas and yerba mate as beneficial, moderate sources of caffeine and therefore energy. Getting out of the winter doldrums that inevitably set in post-holiday season is facilitated by the gentle stimulation of caffeine via these two tea types. Yerba mate and green tea are known for helping with endurance as well as fat burning during workouts. Woo hoo!
Another tasty genre to consider is our new Arabica Tea line, made from the leaves of the coffee plant. They are herb-like and green tea-like in flavor and offer high antioxidants and gentle amounts of caffeine, for a gentle pick-me-up. Offered in four blends to suit various tastes, there is something to satisfy everyone.
We would be remiss if we didn't mention our very popular Skinny Tea. A wellness blend to provide energy with oolong, green tea, yerba mate, and digestive aids such as senna leaves to move things along and keep a body feeling trim.
For caffeine free options, consider rooibos based teas to help with muscle fatigue and those with citrus flavors such as Green Rooibos Citron, for the energy boosting effects. Tea blends heavy on ginger root are also beneficial due to ginger being reputedly favorable for weight loss. Try our Double Ginger or Turmeric Bliss.
Additionally, replacing sweets with a serving of a dessert-like tea such as our Chocolate Truffle can save calories and in turn help shed unwanted fluff in a very indulgent way. Practically painless!
Offer these teas to your health conscious customers for a successful start to your New Year's tea sales, but don't forget that Valentine's Day is right around the corner!