Tea
Perennial Holiday Tea Bestsellers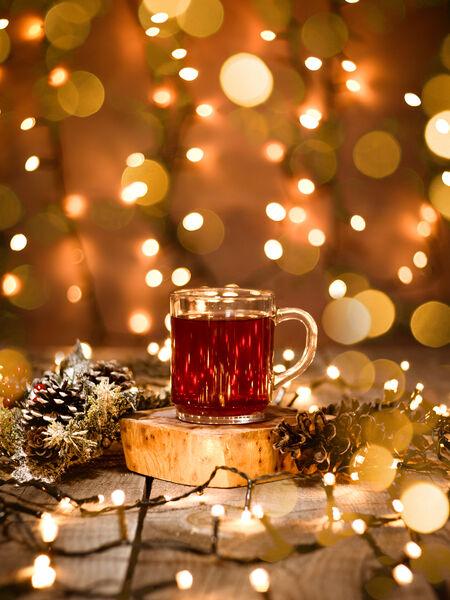 If this is your first holiday season with AdagioXL or your first one in the tea biz, you may wish to hear about our best selling holiday teas offered in loose-leaf bulk that you can rebrand as your own. The teas below are perennial bestsellers, which we are happy to share, but keep in mind that this holiday season is very different and quite unpredictable. Order early as couriers and shippers anticipate delays with extra order volume. Now on to the tasty teas!
Christmas - Warming Ceylon black tea with fresh, cozy spices and orange. Zesty with a sweet finish.
Gingerbread - A comforting old-world treat in tea form, delicious in any season. Warm and cozy, perfect sweetened or not, black tea with the spicy taste of gingerbread.
Cranberry – Ceylon black teas based with clean, bright flavor with a juicy sweetness. Makes a great base for a holiday punch when iced. Maybe add a little orange schnapps and ginger beer, so festive!
Candy Cane – Also a Ceylon black tea blend with minty freshness and candy cane sweetness. So very merry!
Chestnut – One of our favorites – roasted chestnut notes in a lovely Ceylon tea base. Comfort and joy!
Rooibos Nutcracker – Naturally caffeine free, this festive blend is a medley of nutty deliciousness. Cozy by the fire or warming up after a snowball fight.
Yuletide Toddy – Hibiscus and fruit based herbal tisane with cranberry and orange notes. Wonderful warm, as well as refreshing when iced and added to punch.
These delicious teas are easily rebranded as your own with playful names and festive packaging. Plan ahead, order early, and remember that supply chains are taxed to the max this year. Be sure to have enough on hand to carry your clients through this holiday season and don't forget the tea honey! Stay healthy, happy, and wise!