Tea
Plan Ahead for Valentine Success!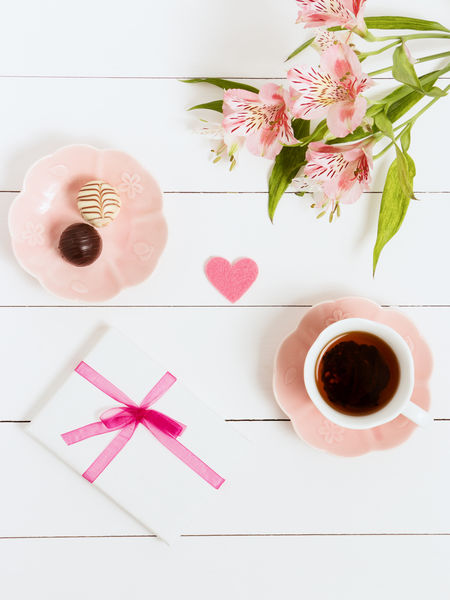 As you catch your breath after the busy holiday season, remember to plan ahead for the next winter event: Valentine's Day! If you have a tea room, Valentine's Day is probably one of your busiest times of the year, so be sure to plan a tasty menu that includes delicious teas in line with the theme.
Our bestsellers for these festivities are as follows:
Valentines Tea– Perfectly named and perfectly blended with our rich Ceylon black tea and the deliciousness of strawberries and chocolate, decorated with lovely rose petals. One of our seasonal favorites!
Hugs & Kisses – A caffeine-free rooibos blend and a delightful fusion of caramel, almond and vanilla, it delivers the tea version of snuggle time. Red rose petals and blue cornflowers symbolize x's and o's. Perfect for children and grown up Valentines. (Scroll down on the Love Petals gift set page on our adagioXL.com website to find the 1 lb option.)
Chocolate Truffle – Although new to our tea line, this tea should certainly be considered for its decadence and thematic relevance! Our rich Ceylon base enhanced with cocoa nibs, dark chocolate chips, cocoa powder, and rich chocolate flavor.
Wild Strawberry Herbal – A long time bestseller in our herbal offering, blended from fruit and hibiscus with a tangy yet sweet strawberry essence. Great iced or hot, it's sure to please Valentines who seek a fruity caffeine-free option.
These teas will go well with the various sweets on your menu. If you also have savory selections, consider a nice crisp Darjeeling or a complex Formosa Oolong. Formosa Bai Hao oolong is considered a 'champagne oolong' and a lovely way to celebrate and introduce a fine tea offering. Earl Grey Lavender is also a lovely choice and gives a sense of romantic Paris!