Marketing
Teamap - Time to Update
As the holiday season approaches October is a good time to update your Teamap listing for content as well as seasonal events.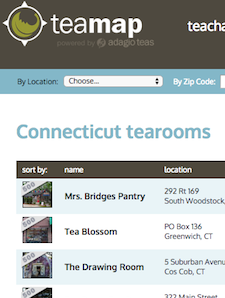 Please be sure to visit your listing and review for any needed changes. Email us for your login if you need it and to report any problems.
Updating photos through your Teamap admin area requires tech help from us. Once uploaded, please let us know the new photos are waiting so we can get our tech person to resize and add them to your listing.
Holiday season is prime time for themed events, to be sure to add them to your listing as well to get as much exposure as possible!
While looking over your own listing, please also look at tearooms listed in your state. If you see any that you know have closed please report them to us for removal. We appreciate your help!