Tea
Don't Forget the Wee Ones!
Healthy habits start young! Be sure to have tea gifts for children this holiday season. Tiny teapots and themed tea blends encourage small sippers to take time for tea and to eschew sugary beverages. Kids are persnickety so chose teas that are fruity flavored and maybe those with candy themes like chocolate and caramel. Most children find spiced teas to be an acquired taste, so perhaps stay clear of those. Parents will appreciate caffeine-free rooibos and fruit blends to keep the holiday bouncing to a minimum.
As a friendly reminder, if it is too late to blend and package your own children's teas, we have a few sets to ease your holiday prep. Popular among adults and kids alike, they can be found in the gifts/teabags section of our wholesale website: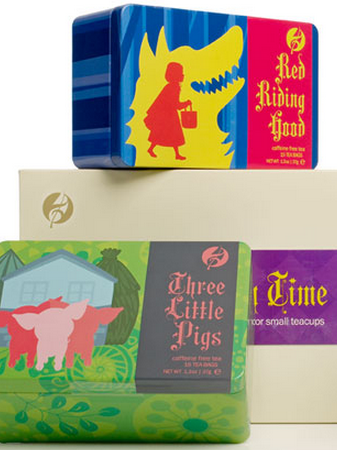 Tree House – Contains three fun blends for the active climber: Rocket Fuel, Tea-Rex and Monster Brew.

Story Time – Good for anytime, but especially nice while reading: Three Little Pigs, Alice in Wonderland and Red Riding Hood.

Fairy Tales – Especially formulated for your prince or princess who love a happy ending: Sleeping Beauty, Snow White and Cinderella.

For more details click through to our wholesale site. It includes images, descriptions, reviews and more!