Serving
New Teaware - Adagio Wholesale
The holiday season is not far off for those who retail. With this in mind, we wanted to tell you early about our newest tea ware items now that they've arrived!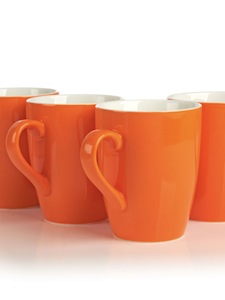 Newly added to our wholesale website are Porcelain Infuser Mugs in a lovely array of colors. They feature stainless steel infusers and matching porcelain lids that double as infuser coasters. We hope they serve our wholesale clients well as additions to gift sets and in general loose-leaf tea sales support. They can be viewed on our wholesale only website in the teaware section under the ceramic header or click here.
For colorful tea service, porcelain mug sets have also been added in sets of four per color, all 12 oz each. Not to be confused with the infuser mugs above, these do not come with infusers or lids but have their own stand-alone elegance to enable tea sipping in any kitchen.
Additionally, our popular PersonaliTEA teapots have a pretty new addition: pink!
Keep in mind that these are first timers in our offering so order early to ensure stock for the holiday season!
Happy sips!