Industry News
Looking to Long Beach
At the end of this month we will be exhibiting at the World Tea Expo in its new venue at Long Beach, California. While we are certainly looking forward to being out of the hot stare of the Nevada sun and feeling the Pacific breezes on our faces, mostly we are looking forward to seeing you.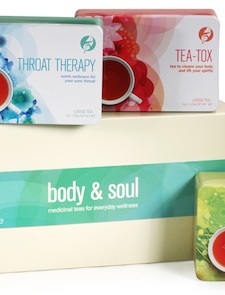 Tea friends gather, businesses exchange info and lots of tea will be tasted when the tea world unites May 29-31. Since last year's show, we've added to our tea gift line: Body & Soul wellness teas, and a few sets of teas blended for the tiniest of tea drinkers Fairy Tales, Tree House and Story Time – all consisting of three tea blends per set.
We also have a couple new teas up our sleeve for the coming year, so come see us at booth 849 to hear about these new items and more.