Selling
Wave Watching
In a few short weeks Thanksgiving and Hanukkah will be here! These two holidays overlap this year with Hanukkah a month ahead of Christmas, which may result in an unusual flow to the gift buying tide.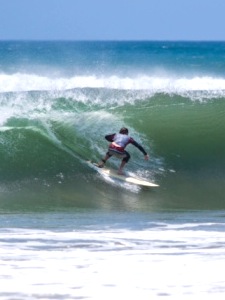 If the past few weeks are an indicator, many people watching and waiting, slowly beefing up their stock levels as they try to get a read on the mind of this year's holiday gift buyer. This may be one of those holiday seasons where the consumer is in a state of temporary denial and will wait longer then usual to start their shopping. (Alas, I can hardly believe it is November myself.)
Be ready then to ride the waves as sales volume may swell and subside in slightly unpredictable ways throughout the season. Stay poised to capitalize on unexpected busy times and a last minute rush (of course) to wrap up the season. This festive season may be much like surfing where sometimes you ride the wave and other times you sit on the beach with a watchful eye. Your holiday elves should be stocking those shelves as the fun starts soon!