Selling
First Contact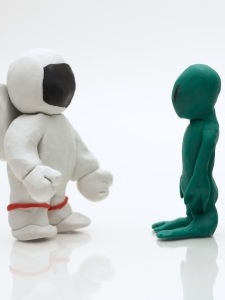 When we first encounter a customer looking for tea or tea time, our initial approach is quite important. Whether coaching new staff members or just for our selves, having some suggestions, reminders and what seems to work for others helps greatly in improving this valuable interaction.
Demeanor
No one likes to be greeted by a sourpuss, even if they are one. It may seem to be a no-brainer, but those of us who are busy at work, deep in thought about topics such as scheduling, merchandising, "snowmageddon" or even the latest celebrity gossip, we can forget to transform our faces when someone enters. We might be thinking, "Happy to see you!" but when shifting our attention, our countenance may be stuck in our previous thought world and not necessarily shift as quickly as we'd like. Imagine your best friend just walked in unexpectedly and your face will light up! A warm welcoming smile should be the first greeting to set the tone for your visitor.
Greeting
Once your face is with the program, it is important to verbally greet your guest (naturally!) Of course, saying hello and welcome to the store are implicit, but try to include a little extra information. Tell them about any specials going on that day, direct them to any samples you have brewing and give them a little brief insight into the layout of your store. Shoppers love to hear the deals of the day and get a little direction if they are new. Quick refreshers are nice for returning customers.
Intermission
At this point it is nice to let your customer absorb the information you've just provided. Give them a minute or two to look around and process. People like to get their bearings and form tea thoughts or questions.
Check In
After a minute or two, ask conversation-starting questions such as "what is your favorite tea?" or "have you ever tried an oolong?" Departing from the typical "what do you want to buy?" type inquiries will create a more engaging interaction and hopefully relax the customer wary of high-pressure sales tactics. The added value of these conversational questions is the insight they can provide about the type of tea enjoyment the customer seeks and how you can potentially help.
From this point, our First Contact is complete and hopefully these tips will help you to gain a new tea friend/customer. Good luck!