Selling
World Tea East Recap - Philly 2012
Last month kicked off with a blast of energy from World Tea East. The show was again in Philly for its second year and held at the very beginning of October. Attendees came to our booth almost steadily for the first day and even with steady frequency on the second day. It was great fun as usual to show off our teas, wares and gift items as well as seeing and meeting east coast tea folk.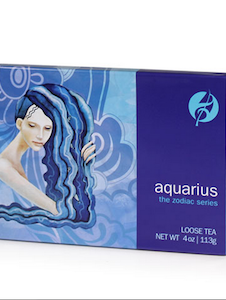 While our expectations were minimal, we were delightfully surprised by the quality of the turnout. Without the hectic atmosphere we usually experience at the Las Vegas show, we were able to have productive, unhurried conversations more often than not. These valuable chats lent themselves to learning more about each visitor's needs on a deeper level and how our products and service might fit.
During this show, we were pleased to get quite a bit of interest on a few new items and would be remiss if we didn't share them with our esteemed readers. So for those of you who couldn't attend the show, popular new items were:
activiTEA – This cute travel tumbler made from double walled glass was a hit. So happy people want to take their tea with them. 10 oz, sold in sets of 12.
PersonaliTEA teapots – Now available in colors, these cuties really jazzed up our booth. While I thought other colors would be more popular, the PLUM color is a stand out bestseller.
Zodiac Blend Gift Tins – A last minute addition to our holiday offering, but just in time for the gift-giving season, these attractive tins are available in twelve designs. Each tea blend was created with that sun sign's particular attributed in mind.
Of course, the attractive holiday sets like stocking stuffer tins and Spice Jubilee tea tins gift sets, were just as popular as last year, so don't forget to stock up on these holiday favorites!
In short, the show exceeded our expectations. We forged some new relationships and enhanced on existing ones. Even this tea veteran was intrigued by a new tea company with some exceptional blends. (Check out Vintage Teaworks.) Thank you to all who visited our booth!