Industry News
Fabulous February 2012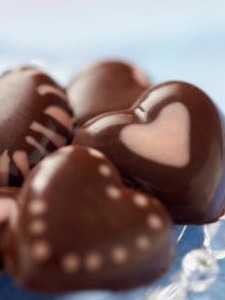 January went but like a lightning bolt and Fabulous February is at hand! One twelfth of the year is done and from the looks of January it is shaping up to be a nice one!
The recent Winter Fancy Food Show in San Francisco was well attended, lively and the general mood was one of optimism. While there were some new products, most of vendors I chatted with felt the flavor trends are still favoring comfort foods. They thought that flavors such as vanilla, caramel, citrus flavors, and some floral will continue to do well in the year ahead and in February.
Of course chocolate reigns supreme and chocolatiers were everywhere at the show. I like to peruse their flavor combinations as inspiration for our tea blends - and maybe sample a few, if I may. There were several other tea purveyors exhibiting as well as some tea friends walking the show. It is always nice to reconnect and catch up after the busy holiday season!
In February we are expecting our tea ware superstar to arrive early in the month and quickly get back on everyone's shelves. IngenuiTEA 16 oz is an easy to use tea pot that dispenses when placed on top of a cup or mug. It offers ample room for leaves to fully open, thereby delivering more flavor. People love gadgets! Tea people know that anything that dispels the myth that loose-leaf tea is cumbersome to use, will surely facilitate tea sales. IngenuiTEA absolutely fits the bill!
Toward the end of February, we expect to see our much-loved glassware department restocked. Popular for their elegance and functionality, it will be great to have a warehouse full well prior to the spring holidays.
In a separate article this month, we've covered our knew romance inspired tea tin set, just in time for Valentine's Day - but keep your eye on our wholesale website as our gift offering is set to grow when Mother's Day approaches!
This February has an extra day! Enjoy leap year with special events and make the bonus day fun!