Marketing
The January Plan - Thinking Ahead
While everyone is currently focused on the season at hand - the December holidays - the smart tea purveyor should have or should be thinking about their January plan. While most retailers see a big slow down in January, those who sell hot beverages should not feel quite the same dip in activity.
After indulging in a month's worth of excesses, most consumers will turn to rectifying their health situation. New Year's resolutions to lose a few pounds and be overall healthier are easy paths to tea enjoyment. Be ready with promos on green teas, white teas and peaceful herbals. Embrace the customer's state of mind and help them find healthful options in tune with their strategies. Be ready to coach them on brewing their teas so sugar and such are not necessary and how to train their palate to need fewer sweets.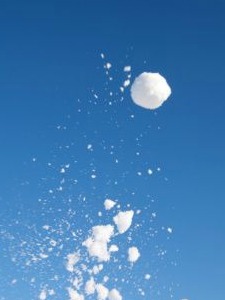 The fun and fast pace of the holiday season leaves January feeling like a vast wasteland with no fun to be had. All the festive decorations go away, the caroling stops and there is seemingly nothing to look forward to. Take heart, as there is plenty of winter left to enjoy. Skating parties, sledding, snowman making and sitting by the fire are winter-long activities not just for the holiday season. Embrace winter fun and make the connection to tea enjoyment for your customers. Picking teas to feature and tea-drinks to offer is a great way to enliven your winter offerings and keep customer interest through the cold weather months.
Lastly, consider the desire for tropical getaways. Offering tropical fruit inspired teas and tisanes are a nice way to offer respite for those who loathe the short, cold winter days and need a little escape. Citrus flavors are also popular are the ubiquitous Clementines appear in every fresh food market in their enticing crates. Yum!
Think ahead and plan now, so when January comes and you are tired from the hectic season, you will not miss a beat in the New Year!