Tea
Late Summer Planning
August is here and so we have reached late summer. As the season starts to wind down remember to squeeze in some beach time, lake time, picnic time and fall planning time. The latter does not sound nearly as fun as the others, but you will be thanking yourself once the fall hits and things get back to their usual hectic pace.
Even though you may not be ready to order, you should be determining your game plan for the next several months - through and just past the holiday season. Think about how you will change up your tea menu, food menu if you have one, retail items for gifts, decor to set the atmosphere and of course, tea events.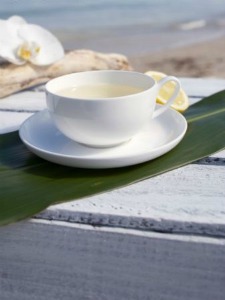 During the slower weeks of summer it is also a good time to talk to your vendors about their bestsellers. Most will gladly offer this information. There might be some products you have overlooked that sell well for other tea businesses. If so, taking time to communicate well with your sources about your needs and their trends can be most beneficial.
Some of our suggested flavored bestsellers for fall menu planning are:

While many of these are currently sold out, they will be fresh and available by the end of August. Please contact us for samples!
Lastly, we will be exhibiting this year at World Tea East in Philly! Come see us at booth 214. It will be great to see some of our clients and tea friends who may not make our to the Las Vegas show! It is Sept 9-10 at the Pennsylvania Convention Center. See you there!
We hope you enjoy the rest of summer and take time to "just be."