Tea
Tea Taster's Lament
The past couple of years have certainly been a challenge for most tea retailers and 2010 was no exception. While tea culture in the US is certainly on the upswing and many tea centric businesses saw a delightful bounce back in interest, traffic flow and sales, this year still found a way to kick us in the shins - or in the teacup, as it were...
Adverse weather conditions in the tea growing regions crippled tea production and made the tea taster's job more challenging than ever. Early crops were thin, lacking body and complexity. The instinct was to pass on these but this was a big gamble not knowing if subsequent lots would show any improvement. In rejecting so many lots the risk was to not carry a particular tea at all. In some cases this just had to be, but in others, such as more popular, high-volume teas, this would be devastating to our customers, wholesale and consumer alike.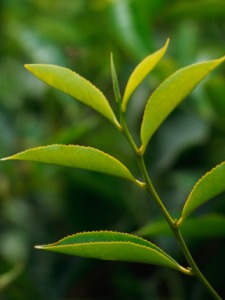 Later growth showed improvement but at what price? We rejected a full-bodied, well-rounded tea that would have doubled the previous year's price. In this case it would have been for one of our "everyday blends" and we could not see the customer understanding the huge increase. Holding out as it came to pass, was the right decision. Finally a suitable lot with all the right characteristics appeared late into the harvest season. Whew! This story repeated with many teas. Decisions were tough but patience prevailed.
In sharing this experience, we hope you will also be able to explain to your customers the complex and special character of fine teas. We all have an immediate connection to nature and all her eccentricities. Every leaf is precious as it goes from branch to artisan to teacup.