Selling
Banishing Winter Blues
There's a lot of winter left and tea is the perfect comfort food. Non-caloric when pure, full of flavor and natural soul soothing L-Theanine, I can't think of a winter where tea didn't see me through.
Post-holiday season might not be as frantic for your business but there is still a lot of tea selling to do. Most people feel a let down this time of year - a combination of the lack of sunlight and a return to the humdrum after December's mania. (Not to mention the few extra pounds folks tend to pick up during the holidays.) The successful business owner will have a strategy to help ease these winter blues. From simple tea talks and tea fan meet-ups to structured tastings, devise ways to make your shop a destination for the seasonally afflicted. The more the merrier - publicize through your social media venues to get the word out.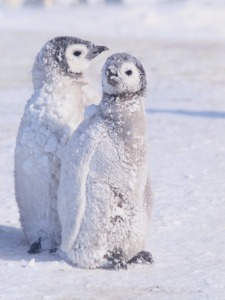 Encouraging tea enjoyment with (or to recover from) winter activities should also be a part of your strategy. Educate your customers on how to take their tea on the road for out side snowy adventures or to that cozy mountain lodge for fireside sipping. Create a winter tea assortment for grab and go convenience. Be sure to include a chai, a citrus, a good traditional green and perhaps something chocolate-minty. If there are regional flavor preferences in your area be sure to include something of that sort. By the way nothing goes well with a snow day, a blazing fire and a good book like a gently smoky Keemun (in my humble opinion.)
Keep winter festive and help your customers fight the blues by incorporating tea into their days - be they snuggled at home or gliding on frozen ponds and snowy slopes.