Tea
Cinnamon, Spice and Everything Autumn
September signals our "prepare for autumn" response and thus, many tea businesses are already seeking suggestions for fall teas. Nothing quite embraces the season like a delightful array of teas to brew. Make sure you have the flavors well represented by the following blends.
Caramel Black - Popular all year long, this tea gets a lot of attention when the weather starts to get cooler. Caramel yumminess without the stickiness!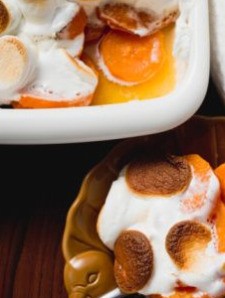 Pumpkin Spice - A cool weather classic with the autumnal flavor of pumpkin to delight you and the warm tingle of spices to comfort you. A sure hit!
Rooibos Cinnamon Apple - A caffeine-free choice of South African rooibos blended with apple and cinnamon for a harvest treat. Great for hayrides or leaf peeping!
Spiced Apple Chai - A newcomer to the Fall Favorites list, this chai blend is great for by-the-fire coziness.(Woo hoo!) It is blended with black tea, apples and chai spices for a bit more kick.
Masala Chai - Popular all throughout the year, in autumn our Masala Chai takes center stage. Premium black tea blended with cinnamon, ginger, cardamom, and clove that is great hot or iced and wonderful sweetened with milk or soy.
Pomegranate - Our black tea pomegranate has a nice dry sweetness and is a nice fruity alternative for autumn tea enjoyment.
Sweet Potato Pie - If you like Pumpkin Spice you may also want to try our Sweet Potato black tea. We call it Sweet Potato Pie because of its natural sweet note reminiscent of caramelized sugar (think toasted marshmallow.) Yum!
These are just a few suggestions! There are many more great teas to choose from that are sure to delight your customers. Freshen up your tea selection with the flavors of fall!