Marketing
April's Fools
For all the rain much of the country has had in March, we certainly hope to be spared April's showers this year. Although, we will gladly take May flowers as early as possible, pretty please!
Spring lends itself to a variety of events - such a great time of year! Passover and Easter happen so early in the month you may want to consider the following thoughts for events to lure in more business:
April Fools - Everybody loves a jester. Hire a local comedian to entertain at your tearoom. What is better than tea and comedy? Invite people to tell their best (clean) jokes or have a practical joke story contest. Either a victim or perpetrator can participate - best story wins a prize! Embrace the silly! Jester attire optional. Our tea suggestion: something fun and light-hearted such as a black tea with sprinkles.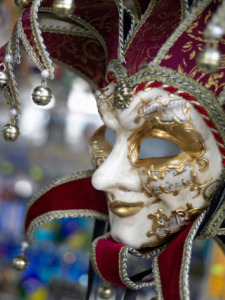 Daffodil Festival - Your local community might have such events for celebrating Spring's early risers - the lovely daffodil! Decorating should be easy and gear your menu around a yellow theme. Tea suggestion: Lemon Soleil Black or Citron Green

Spring Fever - Celebrate all things Spring with your own festival. Flowers, showers and sunshine for all those feeling the urge to go out and shake off those winter blues. This can also be a gardening theme. Tea of choice: Fruit Medley and White Pear.

These event suggestions should inspire you and hopefully your customers to come visit. Keep it festive, fresh and fun and don't forget to include high quality tea!

Happy April!