Staff Training
Lessons from TeaMap
March is always a month of transition as nature stutters through the end of winter and begins to tease us with warmer, calmer weather. Most people it seems are short on patience, in a bit of a fog and generally grumpy. This trend tends to occur annually late winter but perhaps because of the recent economic stressors, this year people are especially surly. Here at Adagio Teas we see it in the TeaMap reviews, which any given weekend, gives us an interesting finger on the pulse of how people are feeling; and lately, they are quite grumpy!
Frequent complaints are service issues, tea quality and not enough food for money spent. It is easy to read these reviews and dismiss them as the visiting party's mood problem, but there are lessons to be learned. If we peer into a worst-case scenario, we might find a few informational diamonds in the rough.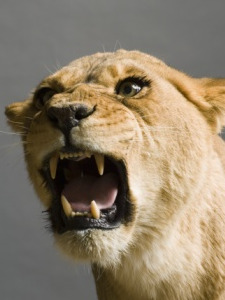 If you have ever had a review where a customer has used the words "cold," "indifferent," "couldn't be bothered," "impatient," "didn't want us there," or even "rude," your first impulse was probably horror and your second denial. Once you get past your shock at the words and their sting, you can move forward and try to understand how the customer ended up feeling this way. Denial is the enemy here. If you deny that the customer could possibly be right in the situation and that their complaints have any merit, you are closing the door to anything that could be learned.
The gem to be sought here is perception. Maybe we should give it a capital "P." Customers' Perception, regardless of what you think it should be, is the true character of your business from the customer's perspective. If there is any disparity between what you want your business to portray and what the customer truly perceives, you have a big problem to fix. It might seem obvious but with the reviews we have seen recently, being warm, courteous and appreciative to customers might not always be getting conveyed. Talk to your staff and discuss ways to change this perception.
Tea quality is probably the easiest of these three sins to address. If you have gotten a review that complains that common quality tea bags were being used there are a host of fine tea purveyors out here to help you. (Ahem-click here! ) The internal hurdle might be the added expense, but this little detail with today's more progressive tea awareness should absolutely be a no-brainer. Any decent tea business or food service establishment has no excuse for lackluster tea. None!
One of the other frequent complaints recently seen in TeaMap reviews is regarding value. Not enough food for the price is a trending theme. Perhaps with consumers more cautiously watching their spending they are more sensitive to what they get for their hard earned dollar, but the real concern is that the businesses trying to cut costs by offering less, resulting in disappointment. One important note here is to ensure you adequately convey what one will get for their money thereby managing expectations. Your menu should be clear and descriptive - and sensible. One scone or biscuit or other singular treat in a tea for two (or more) offering just doesn't make sense.
The wise business owner will take heed when a review or customer complaint offers lessons to be learned even if initially you disagree with it. Read the mood of the collective customer and caterer to their concerns and needs.