Tea
February Tea Themes
From ground dwelling prognosticating rodents to chocolate hearts to presidents, February certainly has an eclectic lot of themes. Valentine's Day and all its sweetness gets the most amount of attention of course, because what else can so effectively distract us from our winter doldrums than love and sweet treats?
Make sure you are adequately equipped with tea treats for your Valentine's Day celebrating clients. Not only will a strawberry-chocolate blend such as our Valentine's Tea work, so will a pink or red cup colored herbal such as Wild Strawberry or Fruit Medley. Tiger Eye with its caramel-chocolate taste will certainly bring a fire to the eye of the sipper. Grrrr!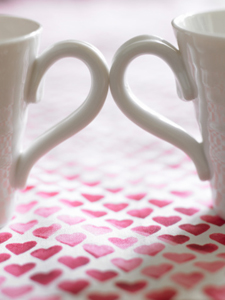 Perhaps another approach to tea and romance is having a tea tasting couples journey. Choose a few teas from various countries or different varietals from one particular country and have some sweets and savories for the couples to share. Include notes about each tea's history and characteristics so the couples can enjoy this learning and tasting experience together.
Lastly, if you sell teas retail, be sure to offer some special tea gifts themed for Valentine's. Different enjoyment levels can be presented, such as flavored tea sampler with a small teapot of infuser mug. A step up to blended teas such as English and Irish Breakfasts blends and perhaps an Earl Grey would work for the classic tea drinker. Finally, for the connoisseur perhaps Jade Oolong, Silver Needle and Gyokuro?
Be creative and keep them coming back! May your local ground hog bring good news!