Selling
Boo! It's October!
Guess what? It's October! That means leaves are changing, cooler weather, hayrides and pumpkin carving - ah, so idyllic! But it also means it is officially fourth quarter. Eeeek!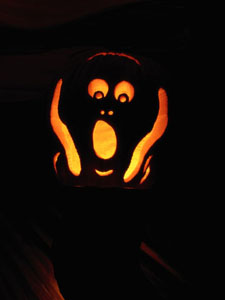 To any business person this means crunch time! The busiest time of year (unless of course you are in a remote resort town in the wilds of some northern state) and you need to get it in gear! If you haven't already planned, ordered and stocked up, now is the time to do it. October is really last minute for a lot of retailers to get products in and get ready for the holiday season. This may actually be the scariest part of October!
The economic climate is still touch and go and while this can be dangerous for some specialty products, tea retailers can offer some of the best gifts to be had. Fine tea is an upscale item that can be attainable without breaking the bank. It's easy to set various price points for gift sets to cater to your customers' needs. A little goes a long way, so samples sizes can be attractively priced with the hopeful intention of introducing fine teas to new drinkers. Its perception as gourmet, healthy and trendy lends a sense of luxury without seeming frivolous.
Consumers still need a lot of information about the teas they buy. Be sure to communicate the key points of each tea and accessory items to help them understand exactly what they are purchasing. Expect people to be cautious and really plan their gift giving this year. You may see less impulse purchases until the very end - and even then people will ship by price point.