Tea
June is Iced Tea Month
This time of year is magical for those of us who have suffered through a long New England winter now that the weather has stabilized and summer will soon officially arrive. As picnics, patio dinners and grilling almost anything you can eat become popular pastimes, iced tea becomes the beverage of the season!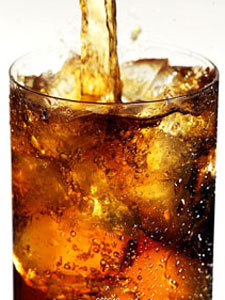 June is Iced Tea Month and while hot tea sales may decline during summer months don't miss out on good business gourmet iced tea can bring. Clever blends and flavor combinations can generate excitement and renewed interest in your beverage offerings for the season and spur loose-leaf sales if your customers are properly encouraged to brew your special concoctions at home. Iced tea needn't be a simple black tea with sugar and lemon added. Truly the possibilities are endless with so many fine teas available. Just remember freshness is key - starting with the water, the leaf (or herbal blend) and timely turnover. By carefully choosing your iced teas and offering fun, exciting choices, you will keep the teas working their magic for you! We have added some seasonal favorites to our wholesale website to help you out!
With this month's TeaSmart we have included an article from last spring- "Making the Perfect Iced Tea." Popular last year it helps answer two of our most frequent questions - what are our popular teas for icing and what is our recommended brewing method. We hope you find it inspiring!