Marketing
Tea Love for Dads
Every May TeaMap is loaded with Mother's Day events, but as June rolls in there is nary a one for Father's Day. Interesting. Why such gender disparity? True, many a tearoom is Victorian and a bit heavy on the frou-frou to appeal to the average guy, but don't dads deserve the same opportunity for a day out and all the special goodies that come with a tea service? Many times when a gentleman has been coerced into attending they find they enjoy the experience very much and are even inspired to post a review about their experience.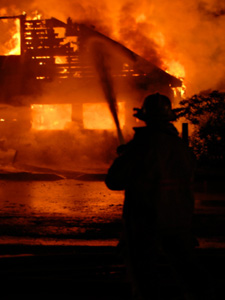 More than ever men are discovering and enjoying the complexity of the beverage itself. So much so that many have felt compelled to start a specialty tea business, join online communities, and generally seek out as much information about the many forms of camellia sinensis as possible. With this in mind, it can really make one wonder why male oriented tea events are so few. Perhaps our American cultural preconceptions about what men like or don't like is the problem. We just don't expect a man to enjoy going for tea. But who is to say what makes a man or what a man might enjoy? (Surely, in this day and age we can't cast a narrow light on all a person's facets regardless of gender.) If we look at it from a marketing viewpoint, the problem might be in presentation. What kind of tea service will draw in the American male and alleviate any consternation about it being an affront to his gender (and the expectations thereof)?
So let us embrace a "macho" tea service, just for the sake of getting these wonderful beasts to join us in our passion for tea. Here are some ideas:
Nascar Tea - Laspsang Souchong or a smoky Keemun. Either would also go well with a full rack of ribs. A good Fujian black tea like Golden Monkey would perfectly accompany a Martinsville hot dog in the misty Virginia hills.
Hunter's Tea - Gunpowder Green Tea is an obvious choice. If my maternal grandfather were still with us, he would have loved this tea. An avid hunter who worked for many, many years at Remington Arms, this - no doubt, would have been his tea of choice. He also liked really stinky cheeses. Add them to your tea event at your own risk.
Rock-n-Roll Tea - If your dad is of the Doo Wop or early Rock-n-Roll generation they would surely benefit from all the goodness of fine teas. A nice Assam like our Melody has full-bodied richness with all the harmonies and a good dance beat. Consider a white blueberry for its Rhythm and Blues appeal or a Wuyi "Rock" Oolong.
Sailor's Tea - A good dad is like a steady wind in your sails, ever pushing you to your future, even when they don't seem to be doing so. Let's get them on board with Ironsides Oolong (a.k.a. ti kuan yin)!
So put away those lace doilies and but keep the linen napkins. Have some tea ware on hand that is contemporary with clean lines. Create a man-friendly atmosphere and welcome the dads. Don't they deserve it?