Tea
Sweet April
Finally with winter in our rear view and nature slowly reawakening we can enjoy the renewal and hope of this trans-formative season - Spring! There still may be rain and snowstorms about but even the massive yield of a blizzard is no match for the warm weather hopping down the bunny trail.
Holidays this month include but are not limited to: Easter, Passover, Earth Day and the dreaded ides of April (the 15th - tax day) here in the US. Any or all of these occasions can be a great theme for a tea event.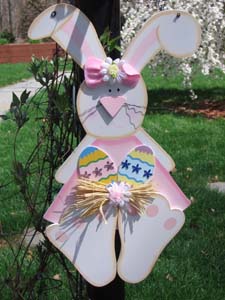 Teas we suggest for this lovely month are chocolate teas to compliment your Easter basket goodies such as chocolate chip , tiger eye or chocolate honeybush, the latter being naturally caffeine free. Also our citron green , apricot green and sencha overture are great choices for any spring event and very popular.
For those slightly chilly April Shower days, you might want to offer a touch of spice. Might we suggest ginger peach , masala chai or spiced green? These teas are always crowd pleasers but especially when you need to warm up a bit.
Nothing says "Earth" like a good pu erh , which might be unusual for your clients, but these aged teas are famously popular in China and with tea aficionados. If you have tasted one, they are soft, smooth, earthy and perhaps an acquired taste. They could make for good conversation and extend your tea repertoire.
Whatever the occasion be sure to freshen up your tea assortment to compliment the fare. If you are interested in a great easy recipe for a Passover sweet, email me for Matzoh Apple Teacakes. Happy to share!