Marketing
Speak Up! Your Customers are Listening
What is the personality of your tea shop or tea room? And what type of tea culture does it reflect and aim to serve?
Answering these questions is important in communicating effectively with your customers. When customers see your promotions, they should experience an immediate "Aha!" moment that identifies this item as coming from your shop and no other, and of course, makes them want to read what you have written. To achieve this, ask yourself if your logo, your company colors, your choice of type font, and your writing style matches the personality of your business. Get help from graphic designers to brighten up the look you already have or move it into the direction you want. Then, use the asset of consistency by stamping that personality on any or all of the following communication tools to make them work even more effectively for you.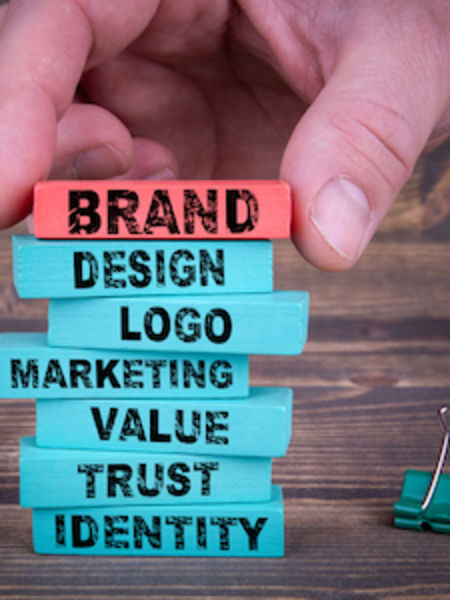 Store Promotions
Anyone who visits your shop is already "in the market" so make it easy for them to buy.
Price everything on display. Make it easy for customers to make a decision, and speeds up the order-taking for your employees.
Rate your products. Just as bookshops note "good reads" by their staff and customers, or what's on the best-sellers' lists, so should you boast about your best or newest products. "These are the best lemon cookies I ever had!" or "Smooth, silky brew that takes milk well" are ways to describe foods and teas you offer. Get personal here and write one-sentence descriptions in just the way you would talk to customers. Change these often, and also include "Ask me about this!" cards if you believe the product needs more one-on-one information.
Always keep a guest book open by the register with pen attached! Ask everyone, whether they buy anything or not, if they would like to be on your list to know about sales or particular products. Use this to update snail and email lists, use as a tab list to telephone customers when their favorite product comes in, and to send out other promotional materials.
Identify yourself! Every bag of tea, every shopping bag, every gift box should have a label that identifies your shop name, address, telephone number and email address and/or web site address. Nothing frustrates a customer more than to reach the end of a great bag of tea and not know where or how to reorder. Don't rely on their memory, label everything! No labels? Pass out a business card or drop it into the shopping bag. It's the least expensive, most valuable advertising for repeat sales.
Mailings
One-page newsletters, fliers, and postcards are relatively easy to produce, and are very effective ways to literally reach the customer at home. To stand out from all the other mail, however, you need to use your logo prominently, use color stock or colored ink as the budget allows, and write something meaningful. Ask yourself why the customer should make an unscheduled trip to your shop? Something is on sale? Something is in short supply or available only in one season? Something is new, unusual, rare? Be specific, set time limits for the offer, and always include your basic information even if customers come in daily: address, phone, hours, and web address, as applicable. Note: The postcard, in particular, is a snappy, inexpensive-to-mail item that is perfect for focusing on one item, idea, or service. Get some blank ones, too, with your logo on the back, and use them for one-on-one notices to your best customers. When was the last time you got a handwritten postcard? Wasn't it great?
Telephone
Your customers will be astonished that you will take the time to personally call them about the new shipment of their favorite shortbread cookies has arrived or that the hunt for that unusual strainer is over. Ask them if there is anything else they need�you might be surprised to learn what your inventory is missing, and something about talking one-on-one on the phone can generate a lot of good ideas. Even leaving a message on their voicemail about new products or that their order is in will be effective and personal. This technique is best for the most specific or unusual products. For more generic promotions, use print or email tools.
For the Computer Savvy
Using the computer is a neat, clean, quick way to educate your customers and, as important, keep your inventory and customer lists up-to-date. Here are some promotional ideas to consider:
Create Email Newsletters. These are terrific tools for informing existing customers of new teas in stock, unusual gift items or additions to your accessories inventory on a regular basis. They can be used to discuss a particular tea, health benefits, or how-tos that you want to share. You can be brief (1,000 words or less;) you can be chatty and breezy and totally informal; and, by doing this letter on a regular schedule (monthly, bi-weekly, even quarterly) you will create and sustain customer support.
Answer Questions. After a while, you should be able to determine what the most common questions your customers ask. Keep a list in the shop and develop a list of those questions and your answers for your employees and your customers to read. Have a file on your computer so that you can easily copy and paste when customers email you with similar questions. Your staff and your customers will appreciate it.
Develop a Website. This can be a simple one-page site that lists operating hours, address, and directions to your shop, or it can be a full-scale effort with information, current inventory, and online shopping convenience for customers who can order teas anytime, and your staff can fulfill these orders when you are less busy.
How to Get Started. Not familiar with computer programs? Believe you don't have the time to run a shop, learn new programs or supervise computer communications? You can still make computers work for you by either hiring someone to do the work or trading the work for goods and services (LOTS of computer people LOVE tea!) Learning to delegate is the key to growing any business. Ask staff and friends for references, post help-wanted notes on bulletin boards at local community colleges, or ask your customers for leads. Among all the recommendations, you'll find someone who can meet your needs and your budget.