Industry News
Ten Good Ways to Fail in Tea Business
What? You wanted to read only upbeat, exciting reasons why you'll make tons of money hitching your life and your money to the "new" explosion in the tea business? You think caution is a negative and that by visualizing success you'll get it? We love your enthusiasm, but business IS business and it is remarkable how many people patently disregard the very skills and habits that can make any business successful, especially one like tea, which takes time to learn, time to educate the customer base, and time to follow through for continued success.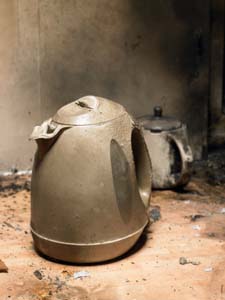 Here then is The Smart Tea Person's Reality Checklist to help you finalize your decision to pursue a business as a tearoom or tea shop owner, or as the owner of your signature tea line.
DON'T DRINK TEA
Hard to believe, isn't it? But, lots of people in the industry don't even drink tea on a regular basis. If you don't drink the product, how can you sell the product? The Smart Tea Person understands that education and hands-on experience are the only ways to learn about tea. Yes, some teas are an acquired taste and others have universal appeal. You will have your favorites, and your undesirable brews, however, without ever tasting many, how will you be able to know that what you bought is what was delivered? How will you be able to describe the taste to your customers? How will you know when tea is stale or fresh?
NEVER CHANGE
Impassioned about Earl Grey? Great, but have you tried the blend with lavender instead of bergamot? Decaf instead of regular? How about really going out on a limb and trying rose congou or a Ti Kwan Yin? An organic Nilgiri or a Keemun? A Dragonwell or Spider Leg? A mudan or a fanning? If you don't know any or even just one of these, get started studying, reading, and more importantly, tasting. The Smart Tea Person never stops learning about tea, and understands that nobody knows everything there is to know about tea.
DON'T VENTURE BEYOND ENGLISH
Afternoon Tea favorites. Despite the more than 225 years since the American Revolution, most Americans never experience anything other than English or Irish breakfast blends, an occasional Assam, Ceylon, Jasmine, Formosa oolong or Darjeeling. And, surprise, tea can actually taste terrific without milk, sugar or lemon. In fact, that's the way it's supposed to be drunk. The Smart Tea Person, even one who operates a classic English tea room, samples teas constantly. He/she recognizes trends but weighs them against the mission of the business, adding and deleting according to the demands of your market, not the pages of a magazine or the pleas of a persistent sales person.
DEFY THE LAW
Disregard health and building permit regulations. No one will ever know. Ha! The Smart Tea Person dots the I's and crosses the T's because the inspector can stroll in at any time, any day and shut your place down there and then. The cost to re-do will be infinitely greater than saving a few hundred dollars on an additional air vent or sink. The rules are for the protection of you're your employees and your customers. Have a stringent budget? Release those creative juices. Buy used equipment instead of new; paint instead of installing costly wall treatments; buy storage containers in quantity rather than a few at a time; ask for payment or installment plans but don't neglect buying what you need to do business properly. Operating on the Internet or wholesaling from your warehouse? Check out the rules and regulations for your community; ignorance of the law is no excuse.
LEAVE BUSINESS DETAILS TO SOMEONE ELSE,
like your cousin the accountant or your best friend or beloved spouse. Wrong! No matter how right-brain you are, anyone can learn the basics of accounting, learn to write a business plan, and figure out how to mark up your goods and services to be profitable. No, it's not easy, but it is something anyone can learn. The Smart Tea Person checks out your local community colleges or adult extension classes for courses and take them now, before you invest a penny. Yes, you may hire an accountant or bookkeeper, but shouldn't you know enough to determine if the job is being done well?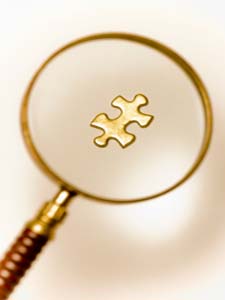 NEGLECT MARKETING
That way, no one can find out you're in business! Promotion budgets don't have to take a huge bite out of your budget to work. In fact, some of the most imaginative, creative, and workable promotions have been done on a shoestring backed by enthusiasm and energy. The Smart Tea Person starts with the business name? What does it mean? Does it truly say what business you're in? Cute is fun, but if the name, or the subtitle, doesn't include tea, then what are you selling? Your name, address, telephone number, and, if applicable, web address should be on every printed item you use: business cards, menus, advertisements, flyers, invoices, product labels, shopping bags, everything! When your customer finishes up using your product, don't make it difficult for them to re-order. Give tea away! Yes, offering samples is a sure-fire way to boost sales. Try a new tea each day and watch your sales rise! Sell food? Do the same with bite-size offerings off desserts or savories.
HIRE FAMILY AND FRIENDS
to work for you and rely on their common sense to know what to do. Ouch! You should know that's not right. The Smart Tea Person writes down the goals of each worker, even if you have just one. Share your knowledge so they can share it with the customers. Get Specific about dress, manner, and what to do when things go wrong. (They will.) Play act scenarios: the hesitant customer who can't make up her mind, the cheater, the time-waster, the know-it-all, the cheapskate, the late payer.
BE AN ABSENTEE OWNER
A tea shop can run itself, right? Just hire a few people, and check in monthly to cash in the profit, right? No! The Smart Tea Person understands that there will be a day when the cook calls in sick, the waitress elopes with her boyfriend, the busboy is late and doesn't even call, the food supplier short-changes your scone order, the roof has a leak, the parking is compromised, the place was burglarized or shattered by an earthquake, the refrigerator breaks down in the middle of the night and you have a shower for twenty coming at noon and everything must be bought that morning and why did your car break down, and, yes, the list goes on. Be a micro manager; it's your business, it's your money, it's your life.
DON'T MIND CUSTOMERS
Don't bother learning their names, their interests, their passions about tea. The Smart Tea Person understands that the best customer is a repeat customer. How do you achieve that? You make an effort, along with staff, to be both the information source and the product source for your customers. Don't know what they want? Ask them! Keep track of best sellers and the duds, and use that knowledge to upgrade your inventory. Cross-market with business neighbors or within the store between product categories. Entertain and inform with speakers, events, and tastings that cover a wide spectrum of tea subjects.
BE A SLOB
Don't dust the merchandise, never repaint or remodel, and use your hands to touch everything. The Smart Tea Person would cringe at that! He/she understands that scoops, not hands, are the way to show off your teas. Got a cold? Stay home, rather than spread it to customers or fellow employees. Cleaning up is great, but don't leave the cleaning supplies right next to the scones, put them away. Sweep the sidewalk in front of the shop, have the windows washed regularly, and dust, dust, dust. Keep stock orderly and neat. Don't allow staff to wear perfumes and require them to wear clean clothes or costumes every day. Clear away dining tables immediately after the customer leaves. Keep your office and your books orderly and accessible. Casual dress is fun, piles of paper sometimes cannot be avoided, but spent tea leaves spilling onto invoices send out a message of indifference to your clients. Expect all those who represent you, from the receptionist to the sales staff to be neat, careful with your products, and committed to excellence.
Need more help? Ask an expert. Call or write Diana Rosen at dianalrosen@aol.com or (310) 450-8387. As a consultant to the tea industry, she can help direct you to sources, people, places and things that will make your entry into the wonderful world of tea the success you deserve. Diana is the author of The Book of Green Tea, CHAI: The Spice Tea of India, and is co-author of Cooking with Tea, and other fine books on the world's most popular brew.