Marketing
Holiday Ideas (It's That Time!)
It's November, and your holiday merchandise is sitting prettily on the shelves, your sample gift baskets are displayed throughout the shop, and the gift certificates are coded and ready to be sold in any amount. Your advertisements are appearing regularly in your local newspapers, your dining tables have tent cards highlighting your exclusive holiday gift items, and your special gift-wrapping section is ready for action with supplies and equipment. The mailings have gone out by snail mail or email, and you're ready for the hordes to visit your shop.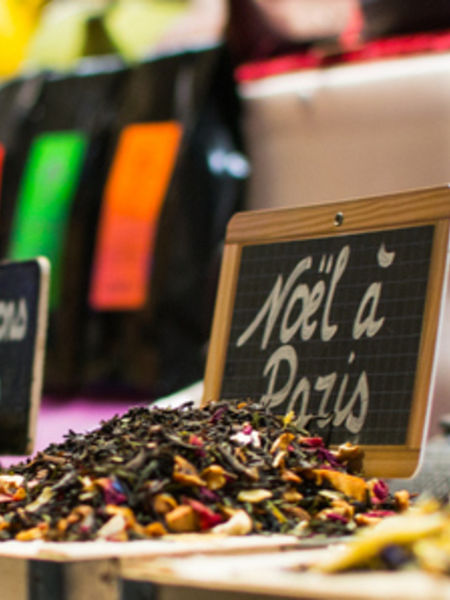 If this is you, congratulations, you're a seasoned pro or an especially organized new business owner. If this is not you, it's still not too late to do some last-minute preparations for holiday sales. Here are a few ideas to consider:
Do A Mass-Mailing Postcard
Telling your customers about the hottest items for gift giving. Postcards are easy to design, inexpensive to print, and with colored paper, easy to catch the eye of the customer. You can print them out on your printer or take them into a copy place for same-day printing. Although it will cost more in postage, you can also do a mailing of a colorful paper, folded in three parts, and send that out quickly. Put a deadline when people can earn special discounts.
Put Out A Guest Book NOW.
This is especially important if you don't already have a mailing list. Make this a priority. For the mail-phobic, remind them that you will have a Post-Holiday-Sale and it's for invited customers only. Ask for email and snail mail addresses.
Host a Thank-you Party for Special Customers.
For your best supporters, say thank you with a special event just for them. Make it an invitation-only, R.S.V.P. occasion on a night you are not normally open, or a day when you are usually closed. Provide special teas, serve some great hors d'ouevres, have music, and tailor some entertainment suited to this category of customers from meeting authors, artists or potters, and give these customers "first pick" for your more exclusive and limited merchandise. The goal is not a huge number of people, but attracting those specific people who make large purchases. They'll love the personal attention, and you'll love their continued support.
Take Requests for 2003 Tea-of-the-Month selections.
This gift idea that brings you immediate cash flow, gives you a boost to your mailing list, and guarantees a certain amount of sales for the coming year. Your investment? Get the prettiest gift cards for customers to present to their friends, and post a sign with the amounts of teas to be sent, their cost, and when and how they'll be delivered (U.S. Mail, UPS, or other). You can offer three, six or twelve-month programs. Slate the first delivery for mid-January.
Little Things Mean a Lot of Sales.
Put pretty mugs full of some of your smaller tea accessories right near the cash register to encourage impulse buying. They could be honey drippers, sugar or honey sticks, tea scoops, thermometers, teaspoons, tongs, lemon squeezers, spout holders (that stop the drips), and other items you think will be perfect stocking stuffers. If counter space is a challenge, put these items on shelves directly behind the cashier with a brightly colored sign to remind people to stock up now.
Can You Deliver?
If your customer base is within three miles of your shop, add delivery as a service to your customers too busy to come by. Establish a minimum order and set aside one hour or more a day to make these deliveries; "Tea Time Deliveries at 11" would be just the gimmick to attract these orders.
Delegate the Gift Wrapping.
Space is always a premium for gift-wrapping, but it's simply a must-do service to offer. That doesn't mean your staff has to stop selling to gift-wrap. Instead, ask a scout, school, or nonprofit group if they'd like to provide volunteers to gift-wrap, and all fees for the service goes to the group. It's a win-win situation. Customers are happy to donate as part of the holiday season, the volunteers earn credits or hours, and the money goes for wonderful causes. You can post a sign suggesting a minimum donation or one that says that donations are accepted. You can provide the gift-wrap and gift cards. Colorful paper bags, tissue and ribbon make the service a snap and will speed the lines along. Try to position the area where people can see other things to buy and, of course, where they will not block people.
If you simply have no floor room for this service, and need to wrap gifts in your backroom, you can still get community organizations involved as volunteer gift wrappers. Post a sign at the cash register about the service, keep a big bowl on the counter for donations to the organization that assists you, and do whatever you can you make the "people-flow" as simple and as functional as possible.
Let Modern Equipment Be Your Extra Sales Help.
Even if you've hired extra help this season, remember that busy customers appreciate being able to order online from a web site, order via email, or simply dash off a note via fax. Encourage electronic ordering and you can fulfill the orders during any down time or before and after store hours. So, stock up on fax paper and start posting notices throughout the store. You never know when someone remembers to buy something after they get home. Learning that they can use the fax, email, or web site to save them a trip back will make it easy for them to act, and will definitely increase your sales.
Say Thank You.
The holidays are a mixture of social and religious celebrations, and Thanksgiving Day sometimes gets slighted. Instead of saying "Happy Holidays!", say thank you to everyone who come in during November (and December!) as your way of celebrating your customers' support. Put in a little token in each gift bag, like a sealed teabag, a colorful bookmark, or a note of your own handwriting (which can be Xeroxed or printed) thanking people for shopping with you. Saying thank you is such a simple and inexpensive thing to do, yet it will make an impression on even the most harried shopper.
Take Care of Your Staff and They'll Take Care of You.
Anyone who's worked in retail during the holidays knows how the demands of multi-tasking, stress, and quick-witted behavior can affect us. Set aside a day in November and December to bring in a masseuse to do neck and shoulder massages on each employee who wants one. Even fifteen minutes of this relaxing experience can go a long way to helping staff handle the demands of the season, and will increase morale considerably. What employee wouldn't want to spend her break getting a relaxing neck and shoulder massage? Your expense will be a sound investment in keeping the staff ready and willing to serve. And, for regular breaks, make sure there's plenty of your best tea to refresh and relax your dedicated staff. Make sure each employee gets a real tea break; nothing refreshes and relaxes like a great cup of tea.