Tea
Stock Up NOW On Valentine's Day Teas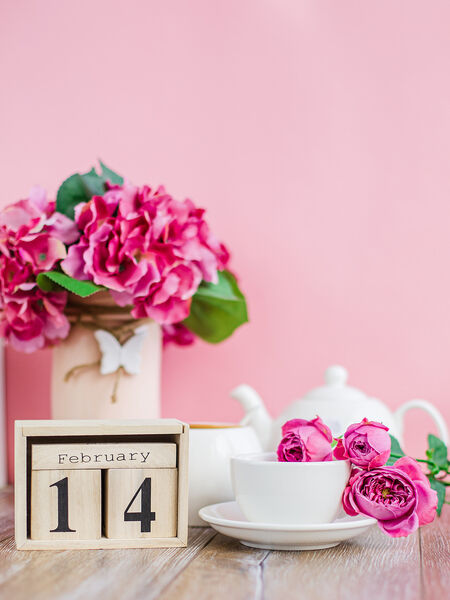 Be ready for Valentine's Day with dessert themes teas. Valentine's Day is approaching quickly! By offering better-for-you dessert themed teas, you help your customers offer love and wellness in difficult times.
It's all about the chocolate! Make sure you offer deliciously decadent chocolate teas to offer the most popular Valentine tea gifts. May we suggest:
Chocolate Chai - A spicy blend of black tea and chocolate.
Tiger Eye - Our brownie in a cup with caramel, chocolate, and a touch of vanilla.
Rooibos Pecan Turtle - Caffeine free with delicious chocolate, caramel, nuts!
Ripe for Romance - A dark chocolate and raspberry black tea concoction. Remember Godiva's Raspberry Crowns? A deliciously perfect pairing!
Valentines - Our original Valentine's Day blend of black tea, chocolate, and strawberries.
Chocolate Truffle - A black tea blend with chocolate chips, cocoa nibs, and cocoa powder. SO decadent!
While chocolate may rule the day, there are other tea flavors that are nearly as fun, festive, and decadent. Think: strawberry, raspberry, cream, rose, and lychee. You can even blend a couple of these on your own and make something unique! Consider these sweet treats:
White Strawberry - Our white peony tea with strawberries and a kiss of vanilla.
Hugs and Kisses - A creamy, almondy blend with rooibos for a caffeine free embrace.
Sweet Nothings - White tea with peach and lavender for a soft whisper of deliciousness.
Raspberry Black - A classic blend of black tea and tangy-sweet raspberries.
Raspberry Patch - Our popular herbal blend of fruit and hibiscus
Berry Crème Compote - Our hibiscus based fruit tisane with berries and a touch of creme.
Cream - A bestseller year-round of black tea and cream flavor.
Lychee Rose Green - Green tea with the exotic combo of lychee fruit and summer garden roses.
These teas will warm hearts long after the holiday is done. Also offer our colorful teapots, mugs, and sweet tea honeys for perfect touches and extra sweetness. Order now and be ready for last minute local pick-ups!