Tea
Plan Your Autumn Tea Menu
While the August sun still burns brightly, each day is a little bit shorter as we approach autumn in the US. Now is the time to plan your autumn tea menu so you can purchase ahead and be ready when the hot tea seekers come calling.
Perennial autumn favorite flavors include but are not limited to: apple, pomegranate, cinnamon, ginger, vanilla, pear, caramel, and of course, pumpkin.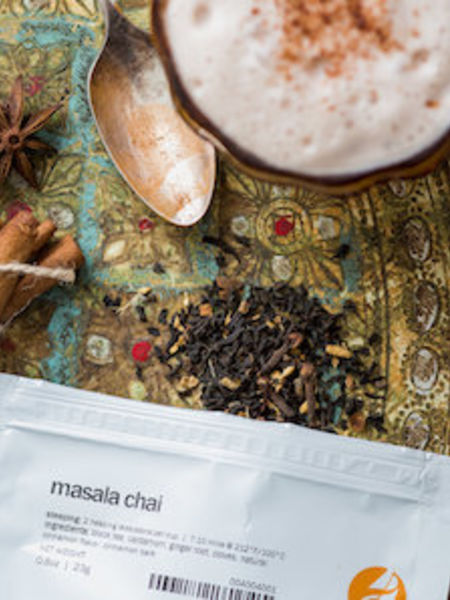 For unflavored single origin teas, autumn picks are richer, fruitier oolongs like Wuyi Da Hong Pao or Formosa Bai Hao, toasty or nutty green teas such as Dragonwell (Long Jing) or Genmaicha (toasted rice Japan green), and deliciously deep and smooth China black teas, such as Keemun Mao Feng or Golden Yunnan.
We would be remiss if we didn't mention that spiced teas, which in our American culture mean 'chai', are deeply desired. Those with hot, sweet spices remind of the comfort of mulled cider and cinnamon spiked apple pies should be at the ready.
As the days grow shorter, and the air more crisp and cool, our bodies change with it and desire deeper, more intense tastes. Reflect this change in your menu for success!
Here is a sample menu incorporating the above:
Dragonwell Green – Classic China wok fired green with chestnut notes.
Keemun Concerto / English Breakfast - Our EB is a Keemun Mao Feng. Rich, red-wine like fruitness with hints of warm baguette and soft finish.
Wuyi Ensemble Oolong - Da Hong Pao in local parlance and hauntingly lovely in the cup. Pairs well with cinnamon buns and cider donuts. Don't ask us how we know.
White Pear – Fruity Bai Mu Dan cut-leaf with pear flavor. Soft hints of sweetness.
Pomegranate Grove (herbal) - A hidden gem in our line, lightly spiced with cinnamon and ginger to accent the gently sweet notes of pomegranate.
Spiced Apple Chai – An autumnal bestseller that infuses particularly well in hot apple cider. Balances out the sweetness!
Pumpkin Spice – You may as well order it now. The coffee giants will be pushing their pumpkin spice lattes any moment! Always a bestseller.