Selling
Brushing Up On Those Sales Skills
August is a good time to have your staff brush up on their sales spiel before the busy season arrives. Whether you have new team members or veterans, everyone can use sales technique refreshers.
Product knowledge is the best tool for your crew to have when selling tea. Customers tend to have more questions these days and expect a sales person to help them find the right tea for them, with insight into each product. Prepare info cards for each tea with pertinent info, key selling points and frequently asked questions, so your team members can study and quiz each other during low traffic times. Product knowledge also breeds confidence, which is essential in the sales world.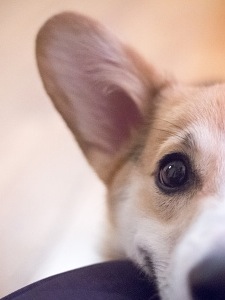 Cross-sell through flavor families by suggesting other teas based on what tea a customer normally likes. For example, peach, mango and apricot are very similar flavors so if you have a customer who like peach, suggest alternative teas with mango and apricot flavors. Consumers tend to like their favorite go-to teas, but they are likely to have success within the same flavor family. Create cheat sheets of these similar flavors for your staff so they can easily find analogous offerings.
Review promotions to ensure your staffers are comfortable explaining them. Discuss how to bring them up in a conversation with a client. You might have a sales person on staff who is particularly good at doing this that can work with those who are less successful. How do they work it in without being awkward? A little role-play goes a long way with this topic.
Add-on to a sale by having team members always mention tea making essentials when wrapping up a sale. These can be frequently forgotten items such as timers, infusers, and travel items. Customers tend to remember the tea they seek but might forget to pick up a box of paper filters or a new mug infuser they need for the office.
Encourage your crew to be inquisitive. The most successful tea sellers will ask the customer about where and how they prep their tea to better cater to that client's needs while also inquiring about tea preferences. This can also lead to the customer feeling very well cared for. If all goes well, they will feel that the sales person wanted to make them happy, not just simply make a sale, thus fostering customer loyalty and lay the ground work for future sales.