Tea
Hot Tea Season
Hot tea season will be here before you know it! While enjoying the last weeks of summer, turn your thoughts to autumn and prepare for hot tea season. Plan your autumn tea menu now and stock up early to save time and energy later.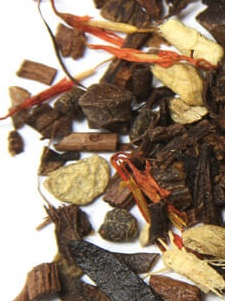 Early autumn should segue sweetly with apple flavored teas and peach teas with a little spice. Then the pumpkin, cranberry, pomegranate and nut teas will pick up steam. Listed below are Adagio favorites to provide inspiration:
Click on any of the above to view descriptions, pricing, etc. Consider mulling these into some hot cider when cooler weather hits for a sweet treat that can spur sales.
For pure traditional teas, we suggest Genmaicha for its warming toasty notes and crisp green tea finish and Keemun Concerto's rich, red wine-like character and hint of red fruits, smoke and biscuits. Happy planning!