Tea
Finally Spring!
At least the calendar says it's spring. Some of those in the northern US may still feel a little frosty in the mornings but rest assured, winter is coming to a close. As the transition occurs, it is important to have a variety on your tea menu that reflects the changing season. Springy flavors such as lemon, apricot and currant should be available for those sunny, warmer days but be sure to keep on hand the gently warming spiced teas for those raw, rainy April days. Consider a cherry tea such as a cherry green to celebrate the beautiful pink cherry blossoms in bloom.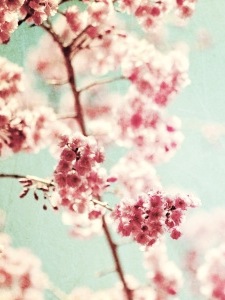 For non-flavored teas, consider some crisp green teas such as a sweet-grassy Sencha, or soul-warming Dragonwell with its chestnut nuances for your offering. Spring is a great time to sip rejuvenating Silver Needle white tea or celebrate with a floral high-grown Ali Shan Oolong. For the chillier days, have a nice, rich Fujian black tea on hand like Golden Monkey or Adagio's Fujian Baroque. These teas will also pair well with lighter seasonal fare or the occasional spring holiday sweet. (Dragonwell goes especially well with nut and poppy seed Easter breads.)
As the winter shut-ins emerge from hibernation, be sure to greet them with a lovely tea menu. They will appreciate the seasonal considerations and surely return to you soon.