Tea
Roses in April
April is finally here and for those of us coming to the end of our North American winter, it arrives not a moment too soon. And while still chilly, many of our clients are already planning their iced teas for the summer. We are thinking of summer as well. Maybe it was the many shovelfuls of snow we moved after Blizzard Nemo or maybe it was the long windy night Superstorm Sandy raged through the northeast, but we are looking especially forward to warm sunny days.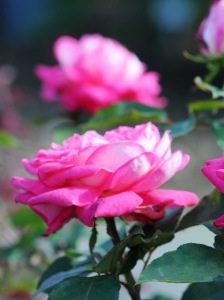 If your customers feel the same way, you can start their summer early. Vacation is as close as a cup or tall, icy tumbler away. Please meet our newest addition - Summer Rose .
Blended from lively Sri Lankan black tea, rose flavor and beautiful rose petals, our Summer Rose captures the essence of a lazy summer day. Take a sip and imagine that you are sitting on a porch swing rocking gently, while a gentle breeze brings the fragrance of roses in full bloom. While very good as a hot tea, it is especially refreshing iced.
For those of you who blend, this rose tea should make a nice addition to your palette.