Marketing
Holiday Traffic
You might have visions of sugarplums dancing in your head but you should be strategizing. No other time of year will so many people come through your door. The holiday season is the perfect opportunity to sow some seeds of information and build your client base.
The most popular way to do this is to include coupons for post holiday sales. This is a great way to entice return business. Make sure you print enough for the gift buyer and gift recipient. Also have information available about your business such as products, services, hours and anything special you would want potential customers to know.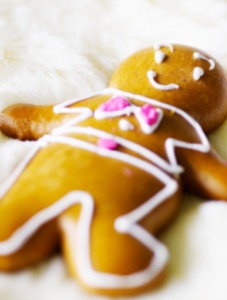 Perhaps a card for free tea consultation post holiday season? Even thought people are getting more exposed to the quality that can be found in loose-leaf tea, they might need personal attention to find just want they like. The customer can schedule an appointment with a knowledgeable staff member and meet to discuss any special needs such as caffeine sensitivity or allergies, flavor likes and dislikes and guide them unhurried through the available products, and brew methods. One-on-one tea coaching! The beauty of it is you will know ahead when a staff member will be busy and can plan any extra coverage and the customer will most likely be placing an order. The chance that they will remain loyal to you as their tea source is very high with the personal attention they received.
Have a plan for what new items you will carry post holiday and into the seasons to come as well as future tea classes or events. Advertise this schedule as much as possible to provide an incentive for the tea-curious to return with greater frequency.
By focusing on the months to come and not just the immediate holiday sales load, you are building a promising future!