Tea
Holiday Spice!
In case you are looking for some holiday teas to add merriment to your tea offering for the season, we would like to suggest the following time tested deliciousness below:
Gingerbread - Always a bestseller, nothing comforts like sweet holiday baked goods. Festively spiced with cinnamon, ginger and orange zest, it tops off nicely with whipped topping if you make it into a latte. Yum!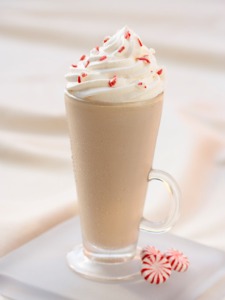 Cranberry - What holiday dinner is complete without the tangy flavor of cranberries? Our cranberry black tea is great hot or iced and goes great with a twist of orange.
Chestnut - Ah, the toasted goodness of roasted chestnuts. Our Chestnut tea is perfect for fireside sipping after caroling in the cold, winter wind.
Candy Cane - Sweet candy mint taste with candy cane bits blended in, this tea is a must have for the holiday season. Perfect for your merrymint. (Heh!)
Sweet Potato Pie - For those of you who dream about sweet potato casseroles or grew up in the south with sweet potato pies, this tea fills the void! Its uncommonness will intrigue and sweet, candied goodness will delight.
Spiced Apple Chai - We've featured this newer blend in TeaSmart before but need to tell you how popular it has become- it has become VERY popular! Apples, spices, black tea... It is a holiday home run! Be sure to give it a try!