Selling
It's GO Time!
Are you wondering where the year went? Seems like moments ago we were celebrating 2010 as a brand new year and making plans and goals for the months to come when - lo and behold we are all knee deep in Q4 poised to do the most business of the year.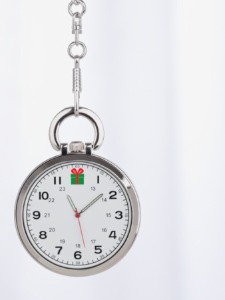 Early on we had hoped for widespread economic recovery and while we have seen much improvement there are still places and people struggling just to get by. In other ways 2010 has been a challenge as well with weather troubles in the tea growing regions and shipping container cut backs delaying our precious leaves - it seemed to be the year of many hurdles.
It is important though, to remain optimistic and yet plan with a sense of caution. It is never wise to overextend but you need to be in the position of readiness when opportunity calls. Recent surveys indicate holiday shoppers will be or have already started early this year and plan on spending a tiny bit more than last year.
The key is helping these shoppers out by making gift choices easy and offering several price points. Tea is a great gift because a little goes a long way and you can jazz up a sampler set with holiday frou frou add an infuser mug or small teapot and have a great gift for under $25. This year having $10 and $15 gift options will benefit the retailer greatly and aid those in need of affordable gift that still show affection. What better gift than the great taste of fine tea?
For those who are able, having a higher end gift set option will enable gift givers to spoil the deserving person on their list who probably would not do so for themselves. Don't forget the last minute shopper who will want to make up for their delinquency with opulence! Always have something in the $100 range for those poor, frantic souls.
Plan and promote in-store events to draw in crowds and remember to include coupons or coupons codes for future purchases to ensure post-holiday visits. Keep the tone festive and remember to smile your way through the upcoming busy weeks.
Good luck! We wish you a successful holiday season!