Tea
Spreading Tea Joy
There are many categories of tea with numerous varieties within each. Whether your business offers 10, 50 or 100 different types of tea, how well do you guide your customers to try new ones? And how persuasive and trustworthy are you in your recommendation?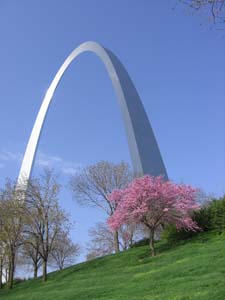 Making recommendations, after all, is not difficult. Getting your customers to veer from their tried-and-true drink of choice in lieu of something new, on the other hand, may be a challenge. But don't think this task impossible. There are actually some very simple ideas to guide you in this process.
So, how can you advise your customers to try new teas? Start out with three basic concepts — Feature it, Distinguish it, and Know it well!!!
FEATURE IT
Teany, a cafe' in New York City, features a "Tea of the Day." Kelly Tisdale, manager of Teany, brews a large pot of the feature tea when the cafe' opens. She offer the tea for about 1/3 off the regular cup price. According to Kelly, "People like suggestions, but might not necessarily take time out to ask about certain teas." By making an introduction to customers, Teany provides them with an opportunity to explore new flavors each day.
A "Flavor" or "Tea of the Day" presents individuals with a chance to think about a tea they normally might not. It encourages them to deviate from an established routine and to consider a tea that might ordinarily lie outside their usual choices.
DISTINGUISH IT
You can also feature teas that are unique and list them for customers who are a bit more adventurous. According to Muna Nash of Lovejoy's Antiques and Tea Room, "People are curious about tea. So we try to give them as much information as possible and guide them to new teas."
Lovejoy's has special "signs" on their menu. These signs mark the teas the company wants to spotlight on a monthly basis. These signs of distinction appeal to the more adventurous customers by constantly urging them to try new teas. By marketing a tea as special that month, customers are gently directed to new categories or varieties.
KNOW IT WELL
Whether you discount it, distinguish it, or just feature it for a time period... always educate yourself about the tea in question. Have a ready story about why you featured it. Are there health benefits you would like to highlight? Does it have an interesting taste? An interesting story? A unique blend? Be able to discuss with a customer what makes your promoted teas of choice special that day, that week or that month.
By exposing your customers to new tastes, you expand their knowledge while enhancing their taste buds. By informing your customers about new teas, you become an expert in their eyes. They will therefore consistently come back, whether for an old favorite they love or the new teas they are sure to enjoy based on your recommendations.