Tea
What's In Your Cup?
There are tea businesses and then there are businesses with tea. The latter is usually comprised of coffee shops, restaurants and even tearooms that offer tea on their menus but it is not the focus of their business. The importance of offering fine quality tea tends to be underestimated.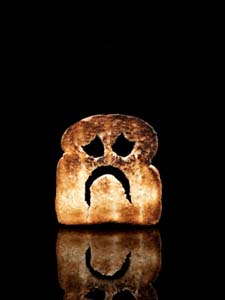 It seems business owners will spend countless hours on every other detail and then finally they are left with tea. As tea awareness grows, so will the demand for businesses to provide a quality product. We still hear about otherwise fine establishments offering mediocre quality less-than-fresh teabags for their tea drinking clientéle - yes, even tearooms. This can give the impression that details are being overlooked and that tea is just an afterthought. Not to mention an otherwise great experience will be diminished by a lackluster tea offering. As the number of tea drinkers increases more and more people will be judging a business by the quality of its tea selection! (I have a friend who actually does this and she only drinks iced tea.)
Once you have decided to upgrade your tea selection you will have to consider if you can do loose tea, which requires a little more planning, or perhaps a premium pyramid-style bag (a.k.a. gourmet bag). If you decide loose tea is too much for now and go with a premium pyramid teabag make sure the vendor also sells loose high quality tea and that they use the same quality for their bags. The whole idea of a pyramid bag is allow loose tea leaves ample room to expand. Be sure the vendor is not skimping on quality and defeating the purpose of these innovative products that should offer convenience and quality.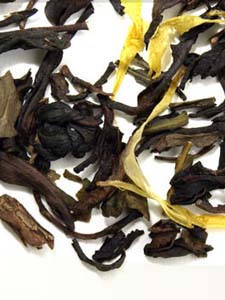 If you have decided to go with quality pyramid bag, you will pay a bit more than for loose bulk as the process of creating these specialized bag will incur additional costs to the vendor. If they are offering their pyramid bags at same of lower pricing than their loose teas, chances are, they are not using the same quality tea. Beware!
If you have made the decision to go with premium loose bulk tea - good for you! It may take a bit more equipment such as storage containers, teapots or cups with infusers, measuring spoons and paper filters, but your clients will be pleased - and it adds a little panache. Once you are set up the rest is easy and the flavor released by loose teas will really make a difference. As fine as premium pyramid bags can be, they still don't deliver quite the flavor of loose-leaf brewing or the total sensory experience the beautiful leaves provide. Your clients will feel the love and appreciate the attention to this very crucial detail. You are showing them you wish to provide them with nothing but the very best!
Your next decision will be how many teas to carry!