Industry News
Happy New Year!
Happy New Year! It is just past the holidays and everyone is ready for a breather. But don't rest too long! Those of us in the tea biz for a while know that these winter months are prime tea time! Keeping the pedal to the metal is essential for keeping sales on track. Some retail items, if you offer them, will likely slow down a bit post gifting season, but sometimes people like to find a little something for themselves.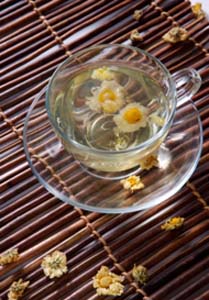 Those who overindulged will be looking for healthy options to balance their 'food karma' from December. Tea is an obvious answer to that, replacing sugary beverages and other naughty treats. And then there will be those who just need quiet moments to recover from the hustle and bustle of the previous weeks. Nothing restores like a perfect cup or pot of tea! Invite them to find their oasis in your shop.
Popular teas for this time of year continue to be the spiced teas, vanilla and those with nut flavors. Also consider the tropical fruit varieties such as mango and coconut as people like to think of the tropics even if they can�t be there!
For the purist, consider promoting some great green teas. Nothing comforts like a Genmai Cha's toasty character - and a nice Dragonwell will carry any winter blues away with its reminders of spring.
Lastly, January also brings inventory to those with a retail venue. If you are counting teacups and weighing bulk tea we hope it goes quickly and efficiently! It is a great time of year to look at what sold well in the previous year and at what did not. It might be a good idea to talk to your vendors about bestsellers and what you expect to purchase from them in the next twelve months. When they are calculating their own stock needs, the more information they have about expected growth or discontinued items, will only serve to benefit both parties. Communication is key to a successful vendor/client relationship.